SOP for Canada Study Visa After Refusal
Best SOP writing Services
11 years of Experience
Unique and Quality Content
No Negative Reviews
Sop For Canada Visa / Study Permit After Refusal
Hire Professional SOP Writers For Refusal Visa
Reason Why Your Application for Canada Visa Got Rejected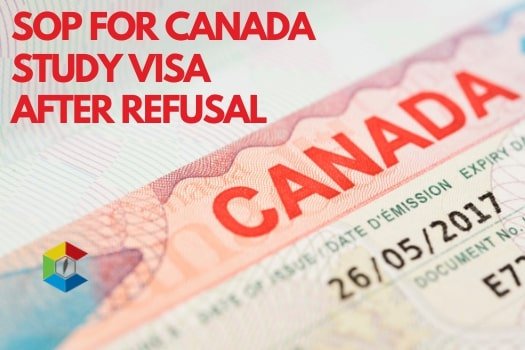 Below are Some General Reasons for Canada Visa Refusal or Rejection:
This how Canadian High Commission sends you a visa application refusal or rejection letter which starts from a formal salutation and then they cite the probable grounds of rejection or refusal of your visa application. (Please refer to the image)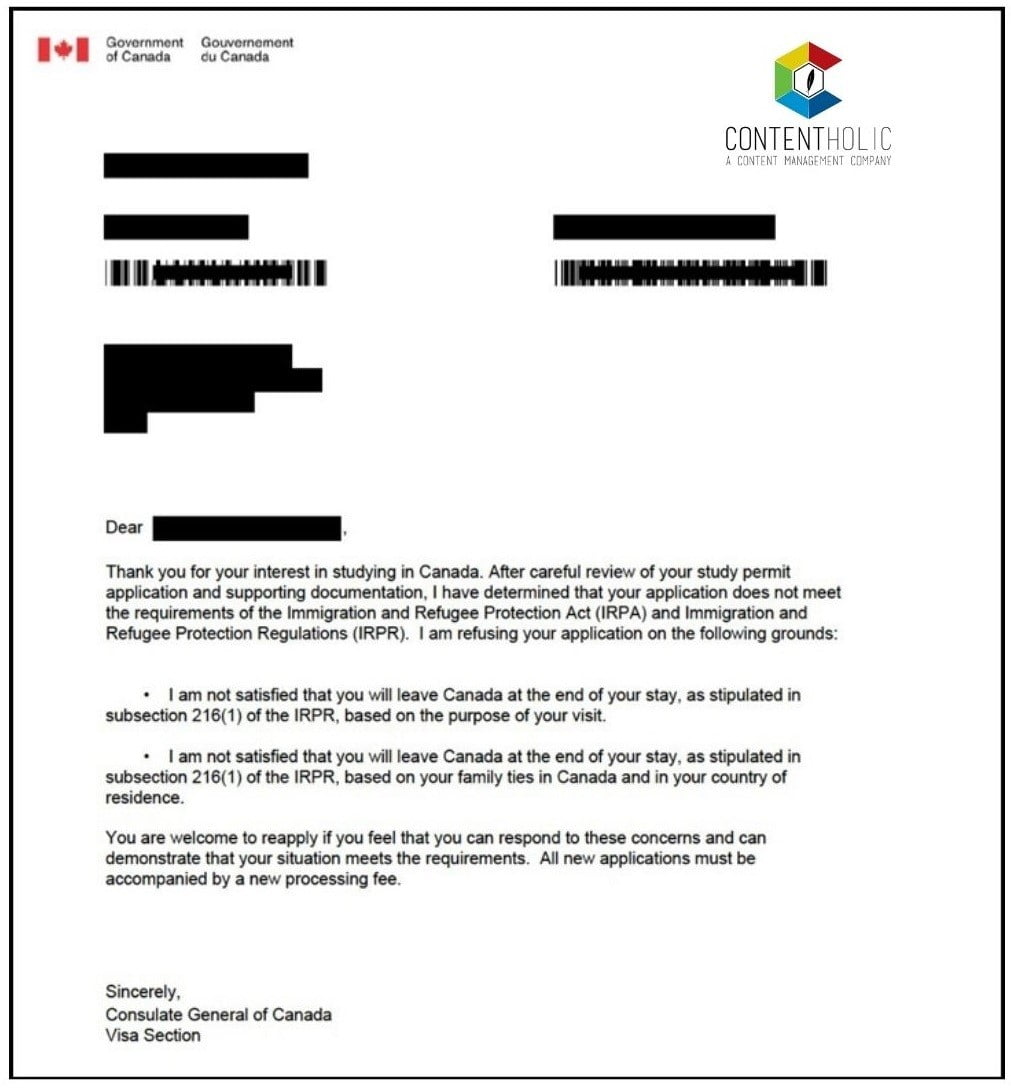 Hire Professional SOP Writers For Refusal Visa
How to Draft your SOP for Canada Study Visa After Refusal Case??
Here is the complete guide of drafting your statement of purpose for a refusal case to reapply for the Canadian Study Visa. These below given sections are to be presented smartly to satisfied all the queries of the Canadian Visa Officer.
Introduction of Candidate
IELTS Score / English Proficiency
Write why you have chosen for Canada?
Who will sponsor your education throughout your stay in Canada?
Future Plans along with your family ties
Conclusion – Request for grant of visa with a great ending line
What to do after getting a Canada Visa Refusal or Rejection?
Accolades of Our SOP Writing Services in India

No of SOPs delivered since 2011

No of LORs delivered till date

Visa SOPs written & edited till date

Visa Refusal Case SOPs delivered

Contentholic Awarded as India's Most Reliable Academic Writing Agency 2022 by Jaya Prada at Indo-Asian Business Excellence Summit 2022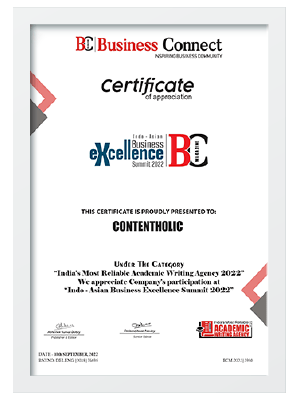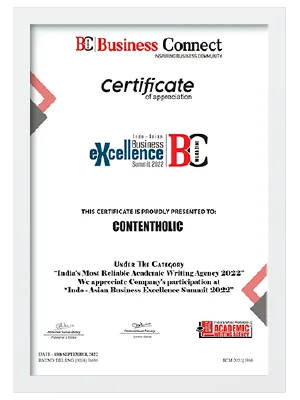 Frequently Asked Questions (FAQ)
When Can I apply for Canada Study Permit Visa after rejection? Is there any time gap required?
You can re-apply for Canada Study Visa right after receiving the refusal or rejection, if you have valid explanation for the queries or concerns they have raised in your visa refusal letter. There is no specific time gap required for re-application of Canadian Study Visa Permit after refusal.
What are the chances of getting Visa after getting a refusal for Canada Study Permit?
You have all the chances of getting a visa for Canadian Study Permit even after refusal if you have given all the explanation in detail and given details are satisfactory enough for the Canadian High Commission to grant a visa. There are 100 % chances of getting your visa approved even after rejection as far you have the right answers for their queries. In many cases, a plagiarized SOP is the reason which does not fits the bill. Take help of professional visa sop writers to get the perfect draft for SOP for Canadian Visa Permit.
What all steps I can take after getting a rejection for Canadian Study Visa?
There are three ways of deal with a visa refusal case in Canada – 1. You can request for a re-evaluation of the visa application 2. Appealing against the refusal decision in the federal court by hiring an attorney or immigration lawyer in Canada or 3. Filing a new application with an improvised VISA SOP covering all the concerns mentioned in the refusal letter
How many times can your re-apply for Canada visa after refusal
You can always reapply for Canada Visa if you refusal letter issued by Canadian High Commission says that you can re-apply. Usually people do not apply after getting refusal thrice, but we have handles cases where a Candidates have received Visa after 4 or 5 application. It all depends on how strong your letter of explanation is written, if you are getting rejections on the basis of your English proficiency test, you can improvise it and re-apply. If you are getting rejections for course, you can change the course or explain your reasons for choosing the course. They will never write in the refusal letter or in Caps Notes or GCMS Notes that they have refused your application because of the plagiarized content of the SOP.
What is the re-application process of Canada visa after refusal?
The procedure of re-application of Canada Study Visa after refusal is very simple. Understand the concerns of the visa officer, address wisely all the points to make your draft satisfactory and logical to them. You can easily re-apply a new application and mention on the draft that you are re-applying for Canada Visa along with other explanations against their concerns. Do not miss to mention a very strong reason to go back to your home country.
What are the chances of getting Canada visa after refusal once or twice?
There are very high chances of getting a Canadian visa even after one or two refusals if you can find out the correct reason of the refusal and correct them in new visa application. There is as much as 100 % chances of getting your visa if your explanation is satisfactory to the visa officer.
Should I apply for Caps Notes or GSMC Notes after Canada Visa Rejection?
If you are hiring a professional SOP writing agency or expert visa sop writers, there is no need to apply and wait for CAIPS Notes or GCMS Notes. There are few candidates who want to be very sure about their reason of rejection usually apply for GCMS Notes for rejection remarks, but this is a time taking process and if the candidates has to get the visa immediately then it is better to hire an expert visa sop consultant to analyze your case and write a fresh SOP as per the queries of the refusal letter.
How much time it takes to get the GSMC Notes? Should I wait for it?
Generally, the time period for getting the GSMC notes is 4 to 6 weeks. It is not important to wait for the CAIPS or GSMC Notes because it does not gives you a very detailed explanation of reasons why your application was rejected. These are just the remarks given by the Visa office while rejecting your Visa Application for Canada. An experienced VISA SOP Consultant and writer can guide you better for the same. It is better to work on visa re-application process by taking expert guidance instead waiting for 4 to 6 weeks.
Who is best SOP Writer for Canadian VISA?
There are many SOP Consultants and Visa SOP writers available these days at ease, but if you want to be sure about the quality guidance and impeccable draft as per your specific need, you must go for an experienced agency or writer, who have handled thousands of similar cases and thus you can get the right solution and service. Contentholic is one of the India's leading SOP writing agency with expertise in handling visa refusal cases.
How old is this agency Contentholic?
We are an 11 years old agency offering quality academic writing services to the students since its inception in the year 2011.